Archives for the ' New CD ' Category
Feb 26, 2019
New song up on iTunes, youtube, amazon, and everywhere else that streams music!
Watch the video here and keep an eye out for a giveaway soon!!!! You might not want to miss this one!
Dec 1, 2014
Hello everyone! It has once again been way too long for a post update! I have a new resolution to do this much more often! I know I have said that before so let's see how I do this year…
I have been super busy, and that has so far been a good thing. I recently traveled to California to visit family and friends. Of course I always try and do something musical when away from home, even when I am not traveling for some musical business. I was blessed to be able to visit a friend and musical colleague Alex Anders. I would have been happy enough just to have lunch with Alex and catch up, but I surely was not going to turn down a visit to one of his work spaces for the television show Glee! Below is a photo of me, my wife, one of my children, and Alex in Studio A at Capitol Records in Hollywood, CA.
My latest album Sacred Roots has been receiving great reviews so far. The project is also on the grammy ballot this year as a Contemporary Instrumental album. We find out very soon whether or not it will be officially nominated for a Grammy. To read an excellent review of Sacred Roots check out Michael Fors blog about it at http://insideworldmusic.blogspot.com/2014/08/cd-review-william-johnsons-sacred-roots.html
This past weekend I played a hybrid percussion kit for an acoustic worship set at Christ Community Church in Pinehurst, NC. Three services of truly memorable conversations, music, and worship. Below are a couple photos of the kit I played on.
Jun 4, 2014
Hello friends!
I have been quite busy lately with music and life in general. My new CD "Sacred Roots" (Raices Sagrado) will be released August 12th!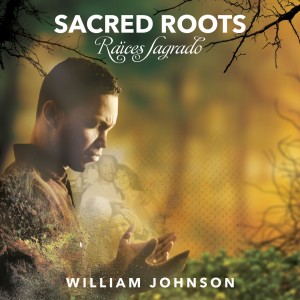 You can also watch a music video of the song "Como el Viento" from the album.

Also I still give percussion (congas, cajon, djembe, etc.) lessons online. Below is a recent video teaching series for learning the cajon in a contemporary setting. So if you would like to learn the congas, cajon, and more contact me at williamjohnsonmusic@gmail.com. I look forward to hearing from you!
William
Nov 30, 2013
Well,
It has been entirely too long once again, since I have posted anything. For that my friends I apologize. Well a new year is coming upon us and I will do my best to reconcile that. One thing I have planned for the upcoming year is more blogging by the way of "microblogging" (small posts just to keep you all updated).
I have been plugging away at my third CD Sacred Roots! Here is a couple links to learn more about it. You can read about the project here      http://www.hatchfund.org/project/sacred_roots_third_cd_project
You can also watch a video about it.
Here is a link to my instagram account. I have posted a few small clips while in the studio working on the project    http://instagram.com/p/g9q3CVBqCS/
The first music video for the album will be available online this December!
Sep 19, 2012
Hello everyone out there in cyber-land! It has been a while since my last post and I am hoping I can alleviate my trend of scarce postings in the next couple of months. I have been very busy in the last couple months with writing songs for my third album "Mas Que un Sentimiento", video tutorials, rebranding/organizing for the multi-cultural concert Heartbeat for Worship and preparing for next year's summer festival season. I have spoken to some amazing musicians from all over the U.S. about collaboration on the new CD so I am very excited to see how it will come out. "Mas Que un Sentimiento" or More Than a Feeling is a world music, contemprary, rock and latin Jazz fusion project that will be hopefully due out this winter. I am planning to implement an even more folkloric feel with heavy percussion driving the music. In the meantime Flor de Vida is still available here via CD Baby, itunes, Amazon, and more.
Looking for a Latin Jazz band, cultural/ folkloric band, rock/fusion band? If you are a jazz, music, or cultural festival and concert promoter and interested in booking please feel free to contact me here (on the contact page there is a form that will go directly to me and my management team). You can also email me at williamjohnsonmusic@gmail.com.
God bless you guys and have a great week!
Jun 7, 2012
Para leer en español, desplácese hacia abajo hasta la parte inferior. Perdonen mi español jejejej. Hablo mejor que escribo…
About two weeks ago now on memorial day weekend we did a video shoot for the song Heaven's Rainforest. Heaven's Rainforest is the last track on my latest CD Flor de Vida. We shot the video in the middle of the woods here in North Carolina… yes in the middle of the woods lol…
Thank God we did not encounter any snakes, black widows or bears. Well, I am sure to some of you (including our friendly woodsman and all around cool guy Kyle on guitar) encountering some very wild beasts would have been an added blessing haha. I admit it would have made the adventure even more exciting however even if we would have survived it my wife probably would never let me shoot another video in the woods again. bummer.
Heaven's Rainforest is a fusion track combining Latin percussion with flute, tibetan chimes, rainsticks, acoustic guitar, electric guitar, and the sounds of the rainforest. The rhythm is a modern pop style version/adaptation of an Afro-Cuban bata pattern. It was my aim to make a track that had a mellow meditation or worship feel but somehow stay true to the musical theme of the project. Everything about this track says fusion to me; from coqui frogs (from Puerto Rico) in the very beginning, to the forest preserve sounds taken from Australia, to the flute and string pads recorded in Ireland, and pin chimes from Nepal, this song to me is like taking a trip around the world on a musical platter…
I am very much looking forward to sharing this new adventure with everyone. After the video is released we will also make a behind the scenes making of the video as well. Thank you guys for all of your continued support! Prayerfully this video will be released next week! Stay tuned for exact details.
William
Hace unas dos semanas ya los fines de semana Día de los Caídos que hicimos una sesión de vídeo para la selva tropical de la canción Cielo. Selva del cielo es la última pista en mi último CD de Flor de Vida. Grabamos el video en el medio del bosque, aquí en Carolina del Norte … sí en el centro de la lol maderas …
Gracias a Dios no nos encontramos con las serpientes, las viudas negras o los osos. Bueno, estoy seguro de que algunos de ustedes (incluyendo nuestro leñador amable y fresca en todo tipo de Kyle en la guitarra) tropieza con algunas bestias muy salvaje habría sido una bendición adicional jaja. Admito que habría hecho la aventura aún más emocionante sin embargo, incluso si hubiera sobrevivido a mi esposa probablemente nunca me hubiera dejado hacer otro vídeo en el bosque de nuevo. rollo.
Selva del Cielo es una pista de fusión que combina la percusión latina con la flauta, campanas tibetanas, palos de lluvia, guitarra acústica, guitarra eléctrica, y los sonidos de la selva. El ritmo es una versión pop de estilo moderno / adaptación de un modelo afro-cubana bata. Era mi objetivo de hacer una pista de que había una meditación o adoración siente suave pero de alguna manera fiel a la temática musical del proyecto. Todo acerca de este tema dice que la fusión para mí, de las ranas coquí (de Puerto Rico) en el principio, a la reserva forestal sonidos tomados de Australia, a la flauta y las pastillas de cadenas grabando en Irlanda, y el pasador de los carillones de Nepal, esta canción a mí es como tomar un viaje alrededor del mundo en un plato musical …
Estoy muy ilusionado de compartir esta nueva aventura con todo el mundo. Después del video se libera también vamos a hacer un detrás de cámaras que hacen del video. Gracias chicos por todo su apoyo! Con oración, este video será lanzado la próxima semana! Estén atentos para más detalles.
William
Dec 26, 2011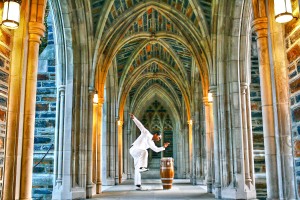 It is often times more difficult to get recognition in your own region than when you come from somewhere else. This seems to be especially true when you are an artist of some sort. It was Jesus who said;
…"A prophet is honored everywhere except in his own hometown and among his relatives and his own family."

Mark 6:4 NLT
I have been blessed to receive great press and airplay for my latest CD "Flor de Vida" around the country as well as overseas. I felt really blessed when I found out that "Flor de Vida" was aired on the "Azucar y Candela" radio show on WXDU 88.7FM  in Durham, North Carolina. Don't get me wrong, I am not bitter over any lack of support here locally; in fact I have received some great support locally. I just thought it was really neat to get airplay from a DJ/journalist I admire. In life we may not agree on everything but I do believe it is important that if we have a message we feel strongly about that can touch lives then we ought to engage culture and show our appreciation.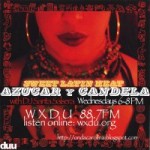 DJ Santa Salsera has recently reviewed and aired Salsa and latin Jazz artists such as Chembo Corniel, and Miguel Zenon to name a couple. To be added in the mix with such great artists is humbling, but what is even more precious to me is that WXDU is in my own back yard (relatively speaking) on the campus of Duke University. Aside from having a legendary basketball team, Duke, with the help from awesome DJ's like Santa Salsera, also fosters diversity in culture and is an asset to the community of central North Carolina. Duke University also happens to be the location in which the CD photo shoot for "Flor de Vida" took place (the Duke Chapel…no wonder why I was also excited to receive such great support from their…smile).
Sylvia Pfeiffenberger (DJ Santa Salsera) is a journalist and lover of world music. You can check her out on facebook at https://www.facebook.com/profile.php?id=100000369767419.
Oct 26, 2011
Hello Everyone! The new album "Flor de Vida" ("Flower of life") is now available on Itunes!
Here is the link http://itunes.apple.com/us/album/flor-de-vida/id472797208
Please feel free to have a listen and write a review. Even if you purchased the album elsewhere you can leave a review on Itunes for free. Flor de Vida is a Latin jazz and world fusion album. Recently it has been reviewed by Alex Henderson (contributing writer for All Music Guide, Jazzizz, and Jazz Times), featured on Solar Latin Club, Descarga.com & ElWatusi.com, as well as receiving airplay around the world! God is doing great things and I am believing in Him for even greater to come…
You can also read more about the project at CD Baby here: http://www.cdbaby.com/cd/williamjohnson2
Below is a photo of Flor de Vida feature on the popular site El Watusi and the album of the week pick at Solar Latin Club

Jun 27, 2011

The new Latin Jazz & World Fusion Worship CD is finished!
"Flor de Vida" will be available this July. A single from the album
has been released however and is available on itunes at
http://itunes.apple.com/us/album/flor-single/id446396865
The song is titled "Flor" and features Luis Conte, Alberto Salas, Mark Faine, & Willie Bradley