Hello everyone! A new year is upon us and I have been busy working on new projects. Below is a photo of part of my studio. I have been working on it all year and have had the privilege of recording percussion for at least two different projects. I will post some more photos in the near future as well as updating the website with information for those interested in hiring me to record on their project. I have a vast array of traditional and custom made percussion instruments that i have been collecting and making over the last twenty years available to professionally record for your next project. I love having the ability to record right from my own space.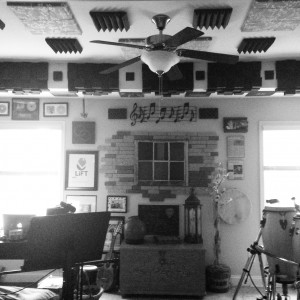 A couple of the projects I recorded on in 2015 were "Bright" by Scott Coats and "The Ethnos Project Volume 2" produced by Eric Lige, Andy Delos Santos and Vahagn Stepanyan. I will be writing a separate review for these two projects as well as others I participated on in 2015. The last few months have been an exercise of playing catch up for me. I do feel inspired however and am excited about things to come. I am nearly finished with the first two songs from my new album! Lord willing it will be released this spring!
Well, until next time friends…
Happy New Year and may you have a blessed 2016!