Hello everyone! I am very excited about this upcoming drum clinic with my friend Dale Baker (Six Pence None the Richer, and many other notable producers, artists, and bands). The clinic is free, however there is an optional registration which includes educational resources, promotional material, and one free online lesson. To register online click the following "Add to Cart button. You may also register on the day of the clinic.
Schedule:
10:30am-11:15am – Children's session: Basic understanding of rhythm and percussion. Simplified music explanations and engaging rhythmic games.
11:30am-11:55am – Basic Drumming Foundations: Foundational technique and methods for sticks, foot pedal, hihat, cymbals, etc. with Dale Baker
12:00pm-12:15pm – Lunch
12:20pm-12:45 – Drum History: Seminar history
12:55pm-1:20pm – Singer Songwriter, hybrid setups & music business by Dale Baker featuring artist, singer-songwriter Claybrook
1:25pm- 1:50pm – Cajon & world percussion with both William Johnson & Dale Baker
1:55pm-2:10pm – improvisation
2:15pm-2:40pm – Recording drums in the studio with recording engineer and studio owner Eric Myers
2:45pm-3:15pm – drums in the Live performance with sound engineer and author (Sound in the Gospel) Dave Wright.
3:15pm-3:30pm – Performance jam by clinicians.
Presenters:
Dale Baker. Drummer on top billboard charted hits such as Six Pence None the Richer's Kiss Me and There She Goes. Dale is an accomplished session drummer, producer and recording artist that has worked with iconic producers and musicians throughout the country.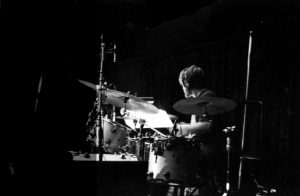 Eric Myers. An accomplished recording and live sound engineer with over two decades of experience in studios across the country. Eric has an impressive resume and curates a growing library of tools and tricks of the trade.
Dave Wright. Sound and recording engineer and author of the audio engineering resource book for houses of worship Sound in the Gospel. Dave is often called a magician when he is behind the mixing board due to his unique ability to cr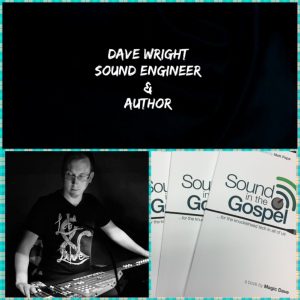 More information on the clinic will be added in this post soon!