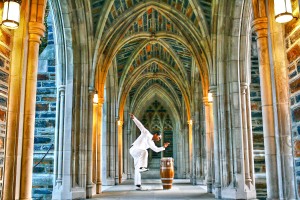 It is often times more difficult to get recognition in your own region than when you come from somewhere else. This seems to be especially true when you are an artist of some sort. It was Jesus who said;
…"A prophet is honored everywhere except in his own hometown and among his relatives and his own family."

Mark 6:4 NLT
I have been blessed to receive great press and airplay for my latest CD "Flor de Vida" around the country as well as overseas. I felt really blessed when I found out that "Flor de Vida" was aired on the "Azucar y Candela" radio show on WXDU 88.7FM  in Durham, North Carolina. Don't get me wrong, I am not bitter over any lack of support here locally; in fact I have received some great support locally. I just thought it was really neat to get airplay from a DJ/journalist I admire. In life we may not agree on everything but I do believe it is important that if we have a message we feel strongly about that can touch lives then we ought to engage culture and show our appreciation.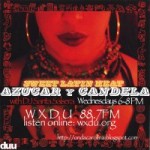 DJ Santa Salsera has recently reviewed and aired Salsa and latin Jazz artists such as Chembo Corniel, and Miguel Zenon to name a couple. To be added in the mix with such great artists is humbling, but what is even more precious to me is that WXDU is in my own back yard (relatively speaking) on the campus of Duke University. Aside from having a legendary basketball team, Duke, with the help from awesome DJ's like Santa Salsera, also fosters diversity in culture and is an asset to the community of central North Carolina. Duke University also happens to be the location in which the CD photo shoot for "Flor de Vida" took place (the Duke Chapel…no wonder why I was also excited to receive such great support from their…smile).
Sylvia Pfeiffenberger (DJ Santa Salsera) is a journalist and lover of world music. You can check her out on facebook at https://www.facebook.com/profile.php?id=100000369767419.