Archive for the ' Learn Percussion ' Category
Apr 17, 2017 blog, featured, Learn Percussion
Hello all! I am excited about new projects coming up that I have been working on! On the academic route I am still plugging away at my thesis and will be finished with my ethnomusicology M.A. this summer! I am hoping and believing this will be the year that all of the plans for a drum and percussion academy in Downtown Southern Pines will be completed and I will be able to move forward in seeing this longtime dream manifest. I am still giving lessons online via Skype and also Whatsapp. Email me at williamjohnsonmusic@gmail.com for more information about music and percussion lessons. Whether you are desiring to learn more about percussion, or even taking some lessons on improvisation and building your musical theory ability, I am happy and available to assist you on your musical journey.
I have released a new song a few months back titled Your Presence and it is available here on itunes or on the following links:
Amazon: https://www.amazon.com/Your-Presence-William-Johnson/dp/B01MY5KNZ1
CD Baby: https://www.cdbaby.com/cd/williamjohnson5
This May I will be launching a new Youtube video performance series I am titling "Three Minute Studio Sessions." These sessions will be filmed and recorded mainly from my personal recording studio featuring various artists performing with me live including additional overdubs. The first episode is of a song called Dancing Trees and features harpist Eryn Jones-Fuson. Dancing Trees is a indie fusion song with a cinematic approach. I look forward to sharing it!
Until then my friends here is a small video clip captured from my iphone of a praise and worship song (Bless the Lord by Jermaine Rodriguez) I played percussion on at Christ Community Church in Pinehurst, NC. It was a beautiful time of worship unto the Lord!
If you are wanting to know more about this amazing song you can find it here!
Jun 4, 2014 blog, featured, Learn Percussion, New CD, Uncategorized
Hello friends!
I have been quite busy lately with music and life in general. My new CD "Sacred Roots" (Raices Sagrado) will be released August 12th!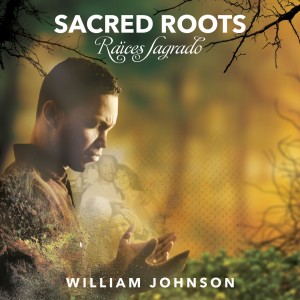 You can also watch a music video of the song "Como el Viento" from the album.

Also I still give percussion (congas, cajon, djembe, etc.) lessons online. Below is a recent video teaching series for learning the cajon in a contemporary setting. So if you would like to learn the congas, cajon, and more contact me at williamjohnsonmusic@gmail.com. I look forward to hearing from you!
William
Nov 2, 2012 blog, featured, Learn Percussion

Hello everyone! Many of you may already know that I also teach percussion online via Skype. I wanted to upload a video to give you an example of what a lesson with me may look and sound like. Of course, however, it all depends upon our connection speed but give me a shout and let's learn together! I teach hand percussion, timbales, basic music theory, ambient percussion (using different types of shakers, chimes, rattlers, etc. to add texture and color to the music), and more. If you have always wanted to learn how to play the cajon, congas, or how to apply world percussion in your ensemble, band, or worship team contact me and I will be in touch with you asap! It has been a blessing to be of assistance to so many from as far as California, Australia, the UK, and more! I look forward to hearing from you!
William
Sep 25, 2012 blog, featured, Learn Percussion
Sorry guys we have been about a week behind on the Volume instructional DVD.
Learn Percussion Volume 1; Congas Instructional DVD Pre-order today for only 15.00 including shipping! Item ships Friday Sept 28,2012
Sep 21, 2012 blog, featured, Learn Percussion
New Instructional DVD series! Today I will be posting a link to purchase the first in a series of instructional DVDs on how to play world percussion instruments. The link to purchase will go up around 7:30p.m. (look under products page). This first DVD will be on playing the congas. Some of the things taught in the DVD are;
– basic exercises to develop good tone
– basic to intermediate rudiments
– mano secreta
– Tumbao, guaguanco, bomba (xica), pop patterns
The DVD should be a great addition to your library and is only $12.00!
Jun 7, 2012 Learn Percussion
I have been giving percussion lessons via Skype lately and truly enjoying it! Here is a new lesson on the cajon. This is the first of a two part lesson. I love using the cajon since it is such a versatile instrument. From folkloric to modern contemporary band situations the cajon is a powerful musical weapon to have in one's arsenal. If you are interested in personal lessons just contact me via the contact form on the lessons page.
Dec 27, 2011 blog, Learn Percussion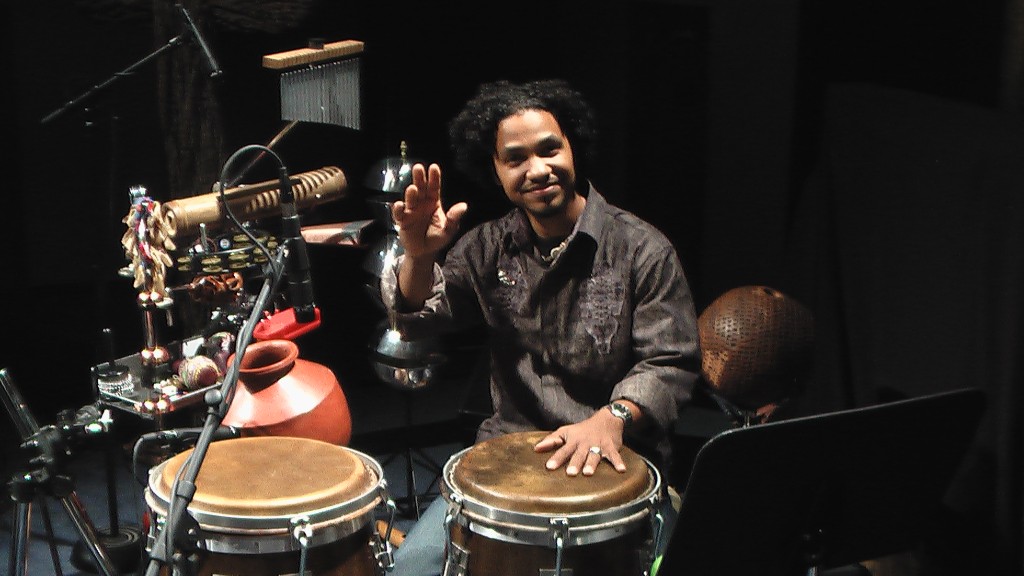 Have you ever wanted to learn how to play percussion instruments such as the congas, bongos, doumbek, etc.? Is the closest teacher in your area too far to reach by car? Well now you can learn here how to play hand percussion in a variety of styles including Afro-Cuban, Afro-Puerto Rican, Middle Eastern styles, etc via Skype. You can also learn how to implement these styles and instruments in genres such as pop, jazz, rock, folk, indie, etc. In addition to learning how to apply hand percussion in various styles you can also study how to apply them in worship. Learning hand percussion instruments such as Latin and Middle Eastern drums can seem intimidating to the aspiring musician. I fully understand this and strive to apply the most user friendly teaching techniques. You can take lessons one at a time, or monthly. I utilize an HD webcam and audio equipment to ensure clear communication (This is provided only on the teaching end. While I do not provide a camera, I do offer a discount for the first couple lessons to offshoot expense of a camera provided the student does not already possess one). If you are interested but have never used Skype, have no fear, I will walk you through all the necessary steps to get what you need. Below is an example of what is offered  in the curriculum:
Conga, Djembe, & like hand drum:
-Basic tones: open, bass, muff, slap, mute, etc.
-Basic rhythm patterns: Latin, pop/rock, etc.
-Improvisation
-*Worship application
-Soloing
Auxiliary Percussion:
-How to be creative with the use of shakers, wood blocks, etc.
-Creating your own percussion instruments for use in band, studio, etc.
-Cowbell/bell, & clave patterns
One of the hardest things about learning an instrument is finding a teacher that suites your learning style the best. Although I can not guarantee that is me, what I can say is that I am a strong advocate for patience, and positive motivation through every step of the students journey. Whether you are looking to learn the instrument from A to Z or just have a few questions please do not hesitate to reach out. I look forward to hearing from you and being a part of your journey! God bless you and heaven smile upon you!
William