Archive for the ' Cultural Programs ' Category
Feb 26, 2016 blog, Cultural Programs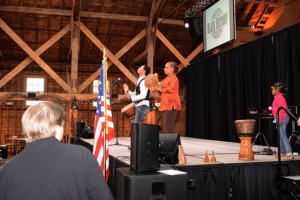 Last week was a beautifully busy week of music. On Saturday I was in Greensboro, NC for a rehearsal with Stephen Roach and Michael Pritchard of the band Songs of Water. The rehearsal was for a percussion trio that will be accompanying three very talented dancers during the second night of The Breath and the Clay Conference in Winston Salem. The conference features talented artists, authors, luthiers, musicians and dancers from around the country including John Mark Mcmillan, and Cindertalk. For more information visit thebreathandtheclay.com
On Sunday afternoon I performed on the djembe for the Moore County Black History Annual Celebration at the Fair Barn in Pinehurst, NC. The event was held at the Fair Barn on the Pinehurst Horse Race Track. The sun was shining and faces were smiling as the sound of the drum resonated throughout the building.
I also squeezed in a recording session and filmed a percussion performance video that I am very excited about. I will be uploading new videos soon to include music performance videos. The studio is live and kicking so if you are a singer songwriter, or have a band and interested in adding some percussion sounds and textures contact me at williamjohnsonmusic@gmail.com. I have a large collection of instruments from around the world and can record directly from my personal studio here in North Carolina.
May 23, 2012 blog, Cultural Programs, featured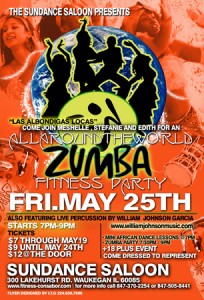 Headed to Chicago Friday for a large Friday night Zumba and African dance class. Click on link for more information. I will be playing percussion for the event. If you are in the area check it out! God bless you guys!
http://www.fitness-consabor.com/index.html
Jan 13, 2011 Cultural Programs
This past October I had the wonderful opportunity to perform with friends at Jack Britt highschool during a Hispanic heritage program. I always enjoy doing such programs. Not only are they a lot of fun, but more importantly it often gives me an open door to interact with the students and share with them the things that are most important to me such as my faith in Jesus! To see more photos go to the gallery page under cultural programs. I am blessed to have the opportunity to perform and teach in the public and private schools however it is something I would love to do even more often!