Archives for the ' featured ' Category
Dec 13, 2017
Hello everyone! I am very excited about this upcoming drum clinic with my friend Dale Baker (Six Pence None the Richer, and many other notable producers, artists, and bands). The clinic is free, however there is an optional registration which includes educational resources, promotional material, and one free online lesson. To register online click the following "Add to Cart button. You may also register on the day of the clinic.
Schedule:
10:30am-11:15am – Children's session: Basic understanding of rhythm and percussion. Simplified music explanations and engaging rhythmic games.
11:30am-11:55am – Basic Drumming Foundations: Foundational technique and methods for sticks, foot pedal, hihat, cymbals, etc. with Dale Baker
12:00pm-12:15pm – Lunch
12:20pm-12:45 – Drum History: Seminar history
12:55pm-1:20pm – Singer Songwriter, hybrid setups & music business by Dale Baker featuring artist, singer-songwriter Claybrook
1:25pm- 1:50pm – Cajon & world percussion with both William Johnson & Dale Baker
1:55pm-2:10pm – improvisation
2:15pm-2:40pm – Recording drums in the studio with recording engineer and studio owner Eric Myers
2:45pm-3:15pm – drums in the Live performance with sound engineer and author (Sound in the Gospel) Dave Wright.
3:15pm-3:30pm – Performance jam by clinicians.
Presenters:
Dale Baker. Drummer on top billboard charted hits such as Six Pence None the Richer's Kiss Me and There She Goes. Dale is an accomplished session drummer, producer and recording artist that has worked with iconic producers and musicians throughout the country.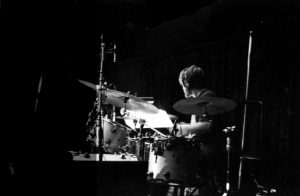 Eric Myers. An accomplished recording and live sound engineer with over two decades of experience in studios across the country. Eric has an impressive resume and curates a growing library of tools and tricks of the trade.
Dave Wright. Sound and recording engineer and author of the audio engineering resource book for houses of worship Sound in the Gospel. Dave is often called a magician when he is behind the mixing board due to his unique ability to cr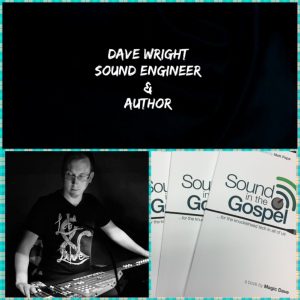 More information on the clinic will be added in this post soon!
Dec 12, 2017
This Friday evening December 15th I will be accompanying indie harpist Eryn Jones Fuson during her CD release concert. Over the last several months Eryn has been visiting my studio to record her second album (first with original songs) Trail of White. Eryn's album is an intimately crafted compilation of delicate songs that showcase a raw form of musical vulnerability. From the loving affirmation of Someone's Love, to the unashamedly candid expression of desire for marital bliss in Trail of White, Eryn holds no bashfulness in her presentation of songs each with their own unique genius touch of intentional individuality. The lyrics are honest and the instrumentation is given space to breathe plenty of personality. During the recording process Eryn's parents traveled from Tennessee to my studio in central North Carolina to record vocals for the song West Winds. Eryn's father wrote West Winds over thirty years ago and used to sing it to his daughters when they were children. The song speaks of grace and gratitude through the hardness of suffering as the songwriter discovers there are many others who have it much worse. What a joy it was to be a part of the experience of this family's special moment. I felt tremendously blessed to witness it. These are the stories you often hear at dinner tables and I was grateful to be a part of yet another uniquely beautiful one.
There are eight songs total on the album; all originals with the exception of Leonard Cohen's Hallelujah. There is also one instrumental track included. Eryn played all the instruments on the album including harmonica, acoustic guitar, cello, hammered dulcimer, keyboard, and harp. I played all the percussion including some vintage drums/percussion from the 1930s and 1950s. All the instruments and vocals with the exception of a couple piano, cello, and background vocals were tracked in my studio, mixed at Sonicboost Studio by Eric Myers (Raleigh, NC http://www.sonicbooststudio.com) and mastered at GAT3 Studio in Charlotte, NC by Wade Stearns. http://www.gat3productions.com/Home.html
It has been a joy to help produce Eryn's latest project Trail of White. If you are in the area it would be an honor to have you join us as we play the songs from the album live at Christ Community Church in Pinehurst, NC this Friday December 15th at 7pm.
220 Campground Rd, West End, North Carolina 27376
Dec 7, 2017
The Autumn season has come and winter is upon us. It has been a busy year for me as I have spent it writing and defending my masters thesis. I am excited to announce that I have successfully passed my thesis defense this past summer and finished the ethnomusicology graduate program at Liberty University. That being said, while my music pursuits focused upon my research writing, I was able to participate in several exciting recording projects, live performances, volunteer in school events, and serve on a few different worship teams. Below are a few highlights from the end of spring/beginning of summer including a video I participated in at the end of last year. I am not sure if I published a blog about it so I will do so here. Later this month I plan to publish a post about a few performances I participated in this Fall/Winter.

Last December Vahagn Stepanyan released a video song production titled "So Good" on Youtube. I tracked percussion on this song and it can be viewed at https://www.youtube.com/watch?v=W9SPzwiJFhI
So Good features Vahagn Stepanyan (Armenia) on keyboards, Eric Moore on drums, Melvin Lee Davis on bass, Feodor Dosumov (Russia) on guitar, and myself on percussion. It was mixed by Alen Konakoglu at The Kulube Istanbul, Turkey and mastered by Randy Merrill at Sterling Sound, NYC. The amount of talent on this production is astounding. From the incredible musicians to the premier video production, So Good indeed lives up to it's namesake. Each one of the musicians on this track have amassed a hugely impressive resume performing and recording for artists such as Chaka Kan, Adele, Suicidal Tendencies, Sly & the family Stone, Don Moen and more. The cool thing about this video is all the audio parts were video recorded as the session was happening and mixed later, hence what you are seeing from each individual musician is the actual parts that were recorded giving a "live" feel. Vahagn Stepanyan has recently released another video titled Without Limits featuring some incredible musicians including one of my favorite percussionists Richie Gajate Garcia. Check it out!
In May I had the opportunity to glean some recording advice from the incredibly talented Stephen Lee Price. Stephen is an amazing recording engineer who has recently opened up a new recording space that is absolutely stunning. Stephen has been involved in several great projects including John Mark Mcmillan's Live at the Knight album, Chad Lawson's Chopin Variations, Aradhna Live in Concert, and many more. He has also contributed his engineering talent to the new Lore series airing on Amazon. My visit with Stephen was exciting for me since I was looking forward to meeting one of the integral pieces to so many beautiful projects I have been a fan of over the years. Stephen Lee Price has a way of helping instruments and vocals sound so big yet intimate. I particularly love his work on percussion and strings. Listen to the Songs of Water selections on his website (in the discography section) and you will hear precisely what I mean. Interactions such as those like my time with Stephen Lee Price is what my life has been about more and more these days. I have found over the years that technical know how, trade secrets, and networking are all important to the development of a professional in any industry, however for me just as important is getting to know the person and hence the personality behind genius. Listening, and genuine conversation through honest curiosity of discovering someone else's story often reveals answers to questions you didn't know to ask. I am not sure how much technical specifics I learned with my consultation with Stephen, however I sure did learn a ton about making a solid recording. For me the learning adventure never ends. Thanks Stephen!
Moving into this past summer; the photo above captures me playing a hybrid drum kit (yes that is a vintage suitcase I am playing as the kick drum. I currently have about a dozen of them I will be repurposing as kick/bass drums for sale) with Dan Rush and 7North. 7North is a band I play percussion for. Dan Rush fronts this incredible and energetic band based out of Pinehurst, NC. In the photo above we were performing at the Pinehurst Resort Country Club Pool cabana. It was a lively two hour set full of blues rock and pop. I look forward to playing with Dan Rush and 7North again soon! Local events (in the town I live in) have been rare for me over the last couple years however I am looking forward to hopefully changing that. If you are looking for an energy filled, family friendly live blues rock, country, and pop band with positive energy then Dan Rush & 7North is your band!
This summer I have been working with Eryn Jones Fuson on her upcoming indie folk album in my studio here in North Carolina. There have been some beautiful and amazing moments that I have been privileged to experience. On one particular song, Eryn's parents traveled from Tennessee in order for her father to track vocals on a song that he wrote many years ago that will be included on the album. What an honor to be a part of such a beautiful and landmark moment for this family and all who will be blessed by the song. Eryn's project Trail of White will be released this December. I will post more about it in an upcoming blog. In the meantime you can learn more about Eryn at her website www.erynjones.com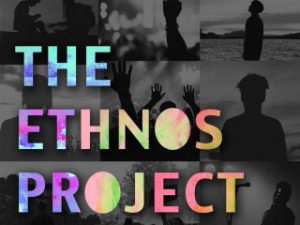 The Ethnos Project is a compilation of worship songs in different languages from around the world including different music styles influenced by their cultural and geographical locations. I had the privilege of tracking percussion on several of the songs for the third volume. I truly enjoyed being a part of the second volume a couple years ago and this time around was no different. All of the songs are beautifully arranged and produced by executive producer Eric Lige (out of San Diego, California). Of course, a project worthy of any substantial accolade does not exist without the efforts of a support system and those adding their efforts/skills. The Ethnos Project has just that; an effective and amazing team. Actually it is more fitting to say that the Ethnos Project (Volumes) is a team. In fact, although I mentioned Eric Lige, he himself refers to "we" when speaking of the Ethnos Project. Anytime I can be a part of a project that employs a team of like minded worshippers, and talented musicians with individual sensibilities all from diverse backgrounds is a bonus in my book. All of this being said The Ethnos Project Volume 3 was additionally produced by music director Vahagn Stepanyan (Armenia 🇦🇲 ), Andy De Los Santos (USA 🇺🇸 ), and mixed by Alen Konakoglu (Turkey 🇹🇷 ). The Ethnos Project Volume 3 is truly an international project including artists and songs from five continents. The album will be released this January and available for can be preorder for the next week or so at https://www.indiegogo.com/projects/the-ethnos-project-volume-3-music-diversity#/
I will write more about the Ethnos Project in detail in an upcoming blog.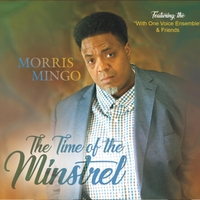 Morris Mingo is an accomplished musician out of Cincinnati, Ohio that has toured with award winning artists and recorded on Grammy nominated albums. A few months back Morris reached out to me about recording congas and various other percussion on a couple songs for his Gospel project The Time of the Minstrel. Morris's album includes some of the finest musicians in the Gospel arena and beyond. Such artists include Gospel recording artist Darwin Hobbs, Drummer and producer Aaron Spears (Usher, Israel Houghton and many more), and many more. The list is quite extensive and overall the album is a beautiful compilation of purposeful songs. I will also write more about Morris Mingo's album in an upcoming album very soon.
It has been a full year. I am overwhelmingly blessed and excited for more beautiful things to come; not just events or accolades but the journey of life and the relationships that I am honored to be a part of.
William
Apr 17, 2017
Hello all! I am excited about new projects coming up that I have been working on! On the academic route I am still plugging away at my thesis and will be finished with my ethnomusicology M.A. this summer! I am hoping and believing this will be the year that all of the plans for a drum and percussion academy in Downtown Southern Pines will be completed and I will be able to move forward in seeing this longtime dream manifest. I am still giving lessons online via Skype and also Whatsapp. Email me at williamjohnsonmusic@gmail.com for more information about music and percussion lessons. Whether you are desiring to learn more about percussion, or even taking some lessons on improvisation and building your musical theory ability, I am happy and available to assist you on your musical journey.
I have released a new song a few months back titled Your Presence and it is available here on itunes or on the following links:
Amazon: https://www.amazon.com/Your-Presence-William-Johnson/dp/B01MY5KNZ1
CD Baby: https://www.cdbaby.com/cd/williamjohnson5
This May I will be launching a new Youtube video performance series I am titling "Three Minute Studio Sessions." These sessions will be filmed and recorded mainly from my personal recording studio featuring various artists performing with me live including additional overdubs. The first episode is of a song called Dancing Trees and features harpist Eryn Jones-Fuson. Dancing Trees is a indie fusion song with a cinematic approach. I look forward to sharing it!
Until then my friends here is a small video clip captured from my iphone of a praise and worship song (Bless the Lord by Jermaine Rodriguez) I played percussion on at Christ Community Church in Pinehurst, NC. It was a beautiful time of worship unto the Lord!
If you are wanting to know more about this amazing song you can find it here!
Jun 4, 2014
Hello friends!
I have been quite busy lately with music and life in general. My new CD "Sacred Roots" (Raices Sagrado) will be released August 12th!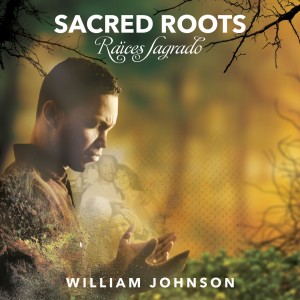 You can also watch a music video of the song "Como el Viento" from the album.

Also I still give percussion (congas, cajon, djembe, etc.) lessons online. Below is a recent video teaching series for learning the cajon in a contemporary setting. So if you would like to learn the congas, cajon, and more contact me at williamjohnsonmusic@gmail.com. I look forward to hearing from you!
William
Nov 2, 2012

Hello everyone! Many of you may already know that I also teach percussion online via Skype. I wanted to upload a video to give you an example of what a lesson with me may look and sound like. Of course, however, it all depends upon our connection speed but give me a shout and let's learn together! I teach hand percussion, timbales, basic music theory, ambient percussion (using different types of shakers, chimes, rattlers, etc. to add texture and color to the music), and more. If you have always wanted to learn how to play the cajon, congas, or how to apply world percussion in your ensemble, band, or worship team contact me and I will be in touch with you asap! It has been a blessing to be of assistance to so many from as far as California, Australia, the UK, and more! I look forward to hearing from you!
William
Sep 25, 2012
Sorry guys we have been about a week behind on the Volume instructional DVD.
Learn Percussion Volume 1; Congas Instructional DVD Pre-order today for only 15.00 including shipping! Item ships Friday Sept 28,2012
Sep 21, 2012
New Instructional DVD series! Today I will be posting a link to purchase the first in a series of instructional DVDs on how to play world percussion instruments. The link to purchase will go up around 7:30p.m. (look under products page). This first DVD will be on playing the congas. Some of the things taught in the DVD are;
– basic exercises to develop good tone
– basic to intermediate rudiments
– mano secreta
– Tumbao, guaguanco, bomba (xica), pop patterns
The DVD should be a great addition to your library and is only $12.00!
Sep 19, 2012
I recently acquired a new Puerto Rican cuatro. It is in the mandolin family I believe. Although I have been taking vocal lessons and learning some piano this cuatro is a whole new adventure for me. I started learning on a classical guitar years ago but since I did not have the love and passion for it like on the congas and other world percussion it just never stuck with me. With the cuatro however I am motivated by my love for the Puerto Rican culture, and people (It is the land of my Grandfather and uncles. My mother was one of the first of her siblings to be born in the States). The cuatro seems to have a large potential for versatility. If I desire a warm sound for classical styles or a high bright and folkloric sound for Aguinaldo it is all there. I am giving myself six months before I go public with my playing. I have a veracious appetite when it comes to learning a new instrument so don't be surprised if I sound like a seasoned veteran when you hear me…OK well maybe that is not very humble of me haha… Just throwing in some light humor for you guys. Seriously though, I am believing for some great things and have faith that God will bless my fingers to play this instrument well. After all, it is all for His glory, and my intention to touch hearts through my music. Until next time my friends…
Lo siento de antemano por la mala jejeje españolas
Recientemente he adquirido un nuevo cuatro puertorriqueño. Es en la familia de la mandolina creo. Aunque he estado tomando clases de canto y piano, aprender un poco de esta Cuatro es una aventura totalmente nueva para mí. Comencé a aprender en un año de guitarra clásica atrás, pero ya que no tienen el amor y la pasión por ella como en las congas y percusión otro mundo simplemente nunca me quedó grabada. Con el cuatro sin embargo, me siento motivado por el amor a la cultura puertorriqueña, y la gente (es la tierra de mi abuelo y sus tíos. Mi madre fue una de las primeras de sus hermanos en nacer en los Estados Unidos). El cuatro parece tener un gran potencial para una mayor versatilidad. Si desea un sonido cálido para los estilos clásicos o un sonido de alta brillante y folclóricas para Aguinaldo es todo lo que hay. Me estoy dando seis meses antes de hacer pública mi forma de tocar. Tengo un apetito veraz cuando se trata de aprender un nuevo instrumento, así que no te sorprendas si sueno como un veterano cuando me escuchas … OK, así que tal vez no es muy humilde de mí haha … Justo arrojando un poco de humor luz para ustedes. Hablando en serio, estoy creyendo por grandes cosas y tener fe en que Dios bendecirá mis dedos para tocar este instrumento también. Después de todo, todo es para su gloria, y tengo la intención de tocar los corazones a través de mi música. Hasta la próxima mis amigos …
Sep 19, 2012
Hello everyone out there in cyber-land! It has been a while since my last post and I am hoping I can alleviate my trend of scarce postings in the next couple of months. I have been very busy in the last couple months with writing songs for my third album "Mas Que un Sentimiento", video tutorials, rebranding/organizing for the multi-cultural concert Heartbeat for Worship and preparing for next year's summer festival season. I have spoken to some amazing musicians from all over the U.S. about collaboration on the new CD so I am very excited to see how it will come out. "Mas Que un Sentimiento" or More Than a Feeling is a world music, contemprary, rock and latin Jazz fusion project that will be hopefully due out this winter. I am planning to implement an even more folkloric feel with heavy percussion driving the music. In the meantime Flor de Vida is still available here via CD Baby, itunes, Amazon, and more.
Looking for a Latin Jazz band, cultural/ folkloric band, rock/fusion band? If you are a jazz, music, or cultural festival and concert promoter and interested in booking please feel free to contact me here (on the contact page there is a form that will go directly to me and my management team). You can also email me at williamjohnsonmusic@gmail.com.
God bless you guys and have a great week!