Archives for the ' News ' Category
Jul 24, 2019
Hello! It has been an exciting summer so far! I have been enjoying the hot weather, summer fun with family, and making new music! Here is a new music video filmed in Charleston, John's Island, and Kiawah Island, SC.
To learn more about the video and the lyrics/translation read below or check out the description on YouTube
-Written and executive produced by William Johnson -Additional producers William Johnson Jr. Claribel Camacho Josh Davis Israel Capote -Video Directed by William Johnson -Camera Adam C Erickson William Johnson William Johnson Jr. Michael A. Johnson -Edited William Johnson -Musicians Flute, Saxophone: Shekinah Rodz Vocals, percussion: William Johnson Background Vocals: William Johnson Jr. Bass: Marcus Walden Keys: Carlos Ordiano Thank you for watching! Lyrics: Cuando Camino en el bosque escucho el viento a través de las hojas cantan Las aves Con Los Rios de la Tierra Mi corazon baila Porque te veo En toda creacion Y En el fruto de la tierra Mi corazon canta, como ramas arriba. Esta tu voz en mi alma Con el sonido de todos los panderos Asi como el viento mueve Los Arboles You Move the world around me Como los Arboles Mi alma llega hasta el cielo Buscando por luz Viviendo en la luz Y caminando en tu presencia Just as the wind moves the trees You move the world around me. Alzo mis manos como ramas Translation: When I take a walk among the trees (forest) And listen to the wind through the leaves, The birds sing With the rivers of the land My heart dances because I see you in All of creation, and in the fruit of the land. My heart sings, like the branches above me. It is your voice in my soul With the sound of all of the panderos(Puerto Rican plena drums) And just as you move the trees with the wind You move the world around me. I lift my hands like the branches above. Like the trees, my soul reaches to the heavens; Searching for the light, Living in the light And walking in your presence. Buscando por la Luz was shot on a Canon 60D, Canon C300, and iPhone. Filmed in Charleston, John's Island, and Kiawah Island, SC.
Feb 6, 2019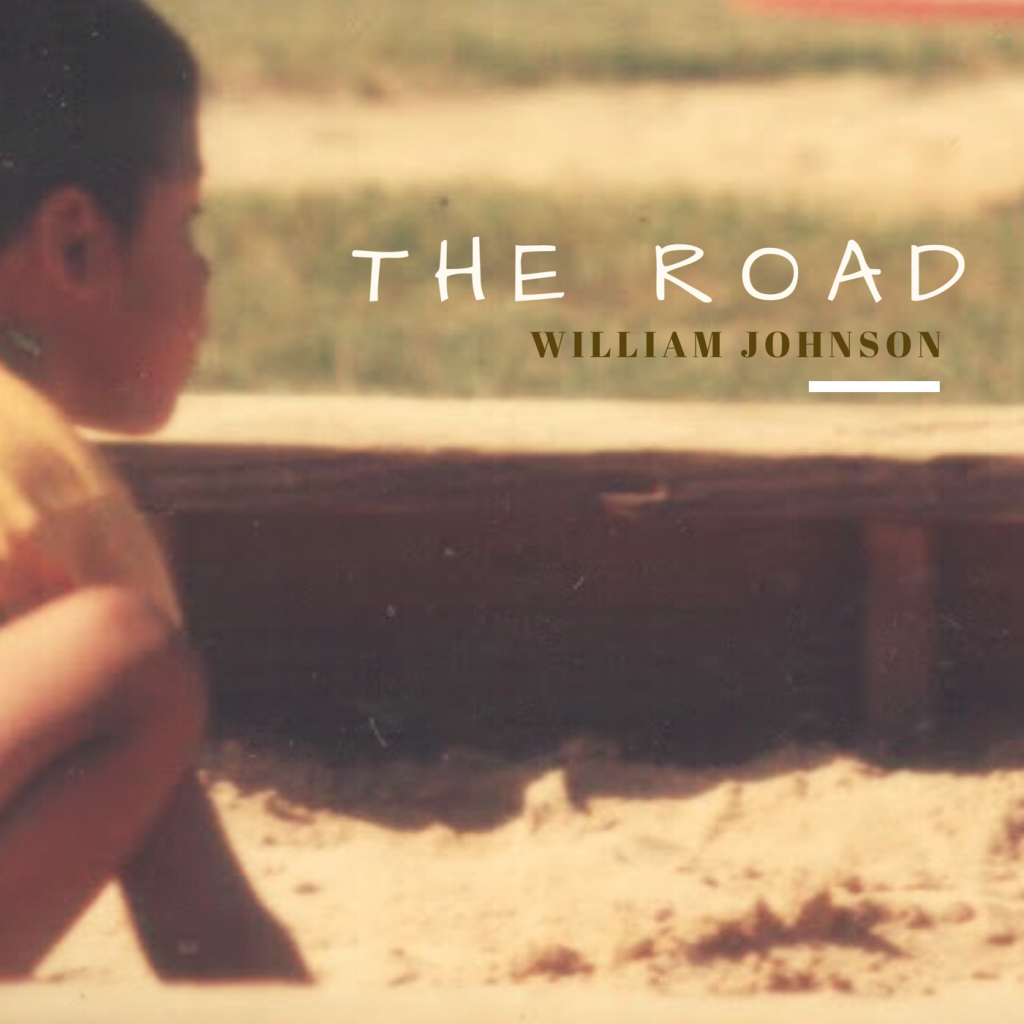 In just a few short days I will be releasing a new song titled The Road. The Road is the first of a stream of songs I will be releasing approximately every month leading up to my album this summer. I have been working on this new song since early fall. This song was originally born out of a dream I had during a tough transitional time in my life. I dream vividly nearly every night and often anytime I close my eyes and fall asleep for that matter… regardless of the length of time. In the last forty years I have had countless dreams. Many have been forgotten, however some stick with me. This is one of the few that remain vivid. Along the way I have had a number of help and collaborators to bring this vision to life. To mention a few are:
Dimitris Sevdalis (Athens, Greece) on keys, Shekinah Rodz (France) on flute, Paul Everett (NC, USA) and Josh Mann (NC, USA) on Guitar
Mixed by Eric Myers for SonicBoost Studio and mastered online at LANDR.
All vocals and percussion was recorded by yours truly. What an adventure. I mentioned the musicians but amongst others instrumental along this particular journey are those who walked beside me during the time of the dream. I will be sharing more about this song shortly after the release in just a few short days. Be sure to visit the site this weekend as I announce the release date!
Here is a little preview.
Jan 27, 2019
Hello friends,
Lately I have been doing more "behind the scenes" work. I mean this in the sense of public vs. in the studio work. I recently finished a relatively good stretch of gigs and worship events this past year of 2018 but have been slowly moving towards doing more in my personal studio as well as focusing on some projects I have been putting off for a while. Two of which are my next album and an academic/tutorial book about percussion. I love working for other artists and laying down percussion in the studio but is uniquely special now that I am getting back to my projects and re-branding as an artist. Below is a link to my YouTube page. I have been uploading there somewhat frequently. Also I have tons to share here on the blog so keep an eye out!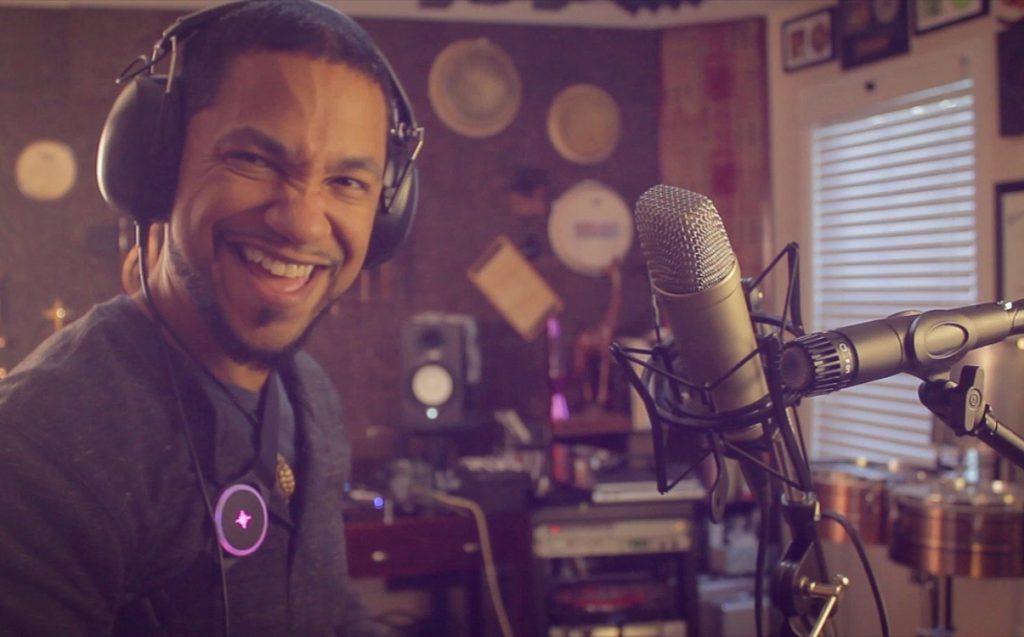 Dec 5, 2018
It is December already! I have been in full swing in the "creator" mode as I focus on my Youtube channel, and new music. Here are a just a few glimpses of what I have been up to lately.
Well, there has been much more going on, however I just wanted to let you all know about a few beautiful things that have transpired and will be happening in the near future!
Sep 25, 2018
This summer has been full of great musical memories. Below are a few photos from a few highlights over the last couple months.
Virginia Beach, VA
I am not much of a fan of busy beaches however I did get a chance to catch a beautiful sunrise, dolphins (on my last day there), and of course take in some good music.
Moravian Falls, NC
What an enchanting place. I had planned on making a separate post for my time with Suzy and Kamran Yarai this past August however here are a few photos from my time there. I had the beautiful privilege of reuniting once again with the "East meets West" team to record a few songs for the television program that is broadcasted in Iran. Suzy and Kamran (and team) took such wonderful care of us that week. They exemplified the way to make musicians feel comfortable for a week of recording and making music. We stayed at a beautiful lodge with breathtaking views and were treated to homemade lunch and dinner (amazing Persian food!) every day. What a beautiful time of fellowship, music making, and worship.
Below is a link to a small video clip ( taken from my iPhone) of me playing with the team.
New Instructional Videos
61st FYC Grammy Submissions
This Grammy season (61st) I have a few submissions. If you are a Grammy voting member or know one it would be my honor for you to listen and consider the music.
A summer full of worship
Recording with my friend Mister G.
Here are a couple clips of the session via my Instagram feed.
New Music on the Way
This fall/winter I will be releasing my fourth album! Here is a clip of me working on some ideas for a new song.
Art Show
last week I participated in an art show exhibiting some of my work and playing a little music with my friend Zach Pessagno.
Yup, lots of great stuff this summer. It has been full of beautiful moments.
William
Aug 26, 2018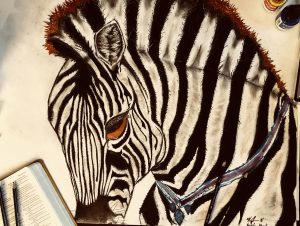 Over the last few days I have been working on a new mixed media art piece to be presented at a local art show. When I dive into such a project it is a total spiritual journey for me. This project was and is no different. In fact I have been working on it while listening to some of my favorite music from the African Diaspora. On a technical level it is a pencil, charcoal and ink medium on a 19″ x 25″ poster board. On an artistic/abstract level it is a depiction of a fictitious royal zebra steeped in Biblical and cultural symbolism. Lately I have been drawn to the zebra. Sure I have a large zebra print rug in my house, zebra print in various places of my music studio, and zebra carvings on my wall but believe it or not I do not have an obsession with this majestic animal. For some reason or other I could not get a vision of an art piece of a zebra draped in royal beads out of my head. I could see her in my minds eye and she was as real to me as she is now even after putting her on paper. In my heart this royal zebra would represent a people; an African diaspora. Sure, this seems cliche as it is a zebra, however I do believe there is something to the artistic beauty of the zebra print that lures the aesthetic sensibilities of hearts around the world. As I began drawing the zebra (I like to call her the Zebra Queen) I could hear a name far out in the distance. Alright, well I couldn't actually hear it, but there it was, on the edge of my consciousness… hanging just on the outskirts of a complete and clear manifestation. I continued to mutter the first half of the name ("Nab-") but the other half just wouldn't come. Finally I thought to myself wait, I may be getting something from God… so I went with it and decided to pray about it. Finally after a bit of praying and drawing I decided to look up various names from the continent of Africa that start with "N." One of the first names I came across was Nabila. I was drawn to this name and it felt like what I was hearing in my soul. When I looked up the definition of the name I was amazed to discover that it is used in Arabic and Swahili and translated as "Noble." Royal indeed. After looking a short while afterwards I also came across the name Namdi. This is an Igbo (Nigeria) word which means "My Father is Alive." I thought how fitting, especially since this zebra queen was meant to be a vision of royalty and redemption.
Noble- My Father is Alive
During the time of envisioning this royal zebra, I came up with a fictitious character for a bedtime story I was telling my children. I do not want to reveal it all here since I may turn it into a children's book, however I will share a quick snippet. Basically the story revolves around a world in an alternate universe that somewhat mirrors ours. It is full of majestic animals not unlike ours except they are (in true classic children folklore) anthropromorphized and inexplicably metaphorical (to the Bible and the story of redemption). The Lions live in a realm of this world and have, by a set of unforeseen circumstances over time, forgotten who they are. There is an ancient Lion who has no beginning and end since he repeatedly shows up through every generation. He visits Nabila's (The Zebra Queen) grandfather and prophesies that Nabila will reign over the kingdom until a Lion would come that remembers who they truly are. Her (Nabila) tribe represents redemption in unification and she is the noblest amongst them. I should also add that this story started to come together after I posted an early photo of the zebra queen on Instagram and a friend of mine responded with a vision he recently heard about in the form of a zebra riding over South Africa. In the vision the zebra represents unity and a spiritual racial reconciliation. Interesting. Anyway, I just felt like all of this was leading to something, or not… either way it has been a journey and honestly I don't even know how to end this blog (insert laugh). I will simply leave you with this thought. I realize that to some this may seem like fantastical esoteric rambling of another artist reaching for some deep meaning in the unknown, while to others it makes for great art and spiritual meaning invigorating their faith. Either way their are much stranger things happening in this world and it is my belief that I serve a mysterious, wonderful, and loving God who speaks through us… even in the drawing of zebras. Ha!
Apr 17, 2018
Last Friday I had the privilege of backing up indie harpist Eryn Jones Fuson at the Live After Five Concert Series in the village of Pinehurst, NC. The sun was shining and the crowd full! We opened up for the band Night Years (I have added a link to their website below). Here is a couple shots from the show including an article from The Pilot newspaper.
http://www.thepilot.com/gallery/season-kickoff-for-concert-series-draws-crowd-in-pinehurst/collection_2a80269a-419b-11e8-ac8d-ef2bd86d1a44.html#2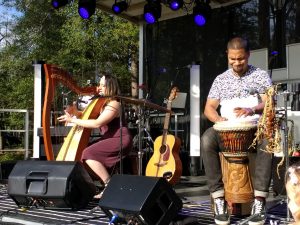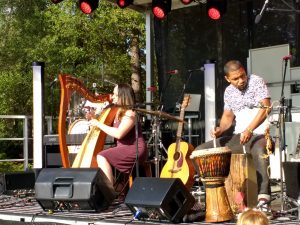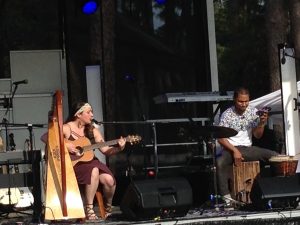 Night Years Band website below:
Jan 23, 2018
This past Saturday I had the opportunity to facilitate a drum clinic at Christ Community Church with Dale Baker. The video below is a performance clip of Dale and I playing together with singer-songwriter Claybrook. You can learn more about his music at https://www.youtube.com/watch?v=m1pa_iENRJ4&t=180s
Below the video I have pasted the video description from YouTube. I will be posting teaching clips from the clinic at the end of this week on the lessons page of this website. Stay posted and if you like what you see and hear please subscribe to my channel on YouTube!
This is a performance from a drum/percussion clinic hosted by Christ Community Church in Pinehurst, NC. In this video I am playing congas, and shaker along with some other percussion instruments. Dale Baker is on drum set and Claybrook on vocals and acoustic guitar. The song is called Accuser by singer-songwriter Claybrook. Claybrook is an incredibly talented composer and worship leader based out of Raleigh, NC. Dale took a different approach to this song by playing a Brazilian Samba inspired groove while I played an improvised conga groove syncopated within the open notes of the floor tom. I used the shaker pattern as a layer to add another level of energy/excitement to the composition. Our aim was to provide a practical example of taking a classic yet different approach to playing an acoustic set by utilizing various inspired rhythms and percussion from different regions of the world. As opposed to playing a contemporary rock/pop style backbeat Dale chose to play a samba inspired floor tom pattern while accenting it with the upbeats on the hihat and also driving the low-end on the bass drum. This was our first time playing this song together as a trio (well actually the second time since I forgot to press the record button on the camera the first go around) To learn more about Claybrook's music you can visit http://www.claybrookmusic.com. He has a couple beautiful projects on his website including this song "Accuser." I facilitated the drum clinic alongside drummer, and singer-songwriter Dale Baker. Dale Baker is an internationally renowned drummer based out of Durham, NC. Dale recorded multiple albums with Six Pence None the Richer (including top Billboard charting hits There She Goes and Kiss Me) along with tracking percussion in Nashville for producers such as EmmyLou Harris. You can learn more about Dale at http://www.dalebakerdrummer.com A special thank you to Christ Community Church for having Dale, Claybrook and myself present for the drum clinic! You can learn more about Christ Community Church at https://cccpinehurst.org
Dec 12, 2017
This Friday evening December 15th I will be accompanying indie harpist Eryn Jones Fuson during her CD release concert. Over the last several months Eryn has been visiting my studio to record her second album (first with original songs) Trail of White. Eryn's album is an intimately crafted compilation of delicate songs that showcase a raw form of musical vulnerability. From the loving affirmation of Someone's Love, to the unashamedly candid expression of desire for marital bliss in Trail of White, Eryn holds no bashfulness in her presentation of songs each with their own unique genius touch of intentional individuality. The lyrics are honest and the instrumentation is given space to breathe plenty of personality. During the recording process Eryn's parents traveled from Tennessee to my studio in central North Carolina to record vocals for the song West Winds. Eryn's father wrote West Winds over thirty years ago and used to sing it to his daughters when they were children. The song speaks of grace and gratitude through the hardness of suffering as the songwriter discovers there are many others who have it much worse. What a joy it was to be a part of the experience of this family's special moment. I felt tremendously blessed to witness it. These are the stories you often hear at dinner tables and I was grateful to be a part of yet another uniquely beautiful one.
There are eight songs total on the album; all originals with the exception of Leonard Cohen's Hallelujah. There is also one instrumental track included. Eryn played all the instruments on the album including harmonica, acoustic guitar, cello, hammered dulcimer, keyboard, and harp. I played all the percussion including some vintage drums/percussion from the 1930s and 1950s. All the instruments and vocals with the exception of a couple piano, cello, and background vocals were tracked in my studio, mixed at Sonicboost Studio by Eric Myers (Raleigh, NC http://www.sonicbooststudio.com) and mastered at GAT3 Studio in Charlotte, NC by Wade Stearns. http://www.gat3productions.com/Home.html
It has been a joy to help produce Eryn's latest project Trail of White. If you are in the area it would be an honor to have you join us as we play the songs from the album live at Christ Community Church in Pinehurst, NC this Friday December 15th at 7pm.
220 Campground Rd, West End, North Carolina 27376
Dec 7, 2017
The Autumn season has come and winter is upon us. It has been a busy year for me as I have spent it writing and defending my masters thesis. I am excited to announce that I have successfully passed my thesis defense this past summer and finished the ethnomusicology graduate program at Liberty University. That being said, while my music pursuits focused upon my research writing, I was able to participate in several exciting recording projects, live performances, volunteer in school events, and serve on a few different worship teams. Below are a few highlights from the end of spring/beginning of summer including a video I participated in at the end of last year. I am not sure if I published a blog about it so I will do so here. Later this month I plan to publish a post about a few performances I participated in this Fall/Winter.

Last December Vahagn Stepanyan released a video song production titled "So Good" on Youtube. I tracked percussion on this song and it can be viewed at https://www.youtube.com/watch?v=W9SPzwiJFhI
So Good features Vahagn Stepanyan (Armenia) on keyboards, Eric Moore on drums, Melvin Lee Davis on bass, Feodor Dosumov (Russia) on guitar, and myself on percussion. It was mixed by Alen Konakoglu at The Kulube Istanbul, Turkey and mastered by Randy Merrill at Sterling Sound, NYC. The amount of talent on this production is astounding. From the incredible musicians to the premier video production, So Good indeed lives up to it's namesake. Each one of the musicians on this track have amassed a hugely impressive resume performing and recording for artists such as Chaka Kan, Adele, Suicidal Tendencies, Sly & the family Stone, Don Moen and more. The cool thing about this video is all the audio parts were video recorded as the session was happening and mixed later, hence what you are seeing from each individual musician is the actual parts that were recorded giving a "live" feel. Vahagn Stepanyan has recently released another video titled Without Limits featuring some incredible musicians including one of my favorite percussionists Richie Gajate Garcia. Check it out!
In May I had the opportunity to glean some recording advice from the incredibly talented Stephen Lee Price. Stephen is an amazing recording engineer who has recently opened up a new recording space that is absolutely stunning. Stephen has been involved in several great projects including John Mark Mcmillan's Live at the Knight album, Chad Lawson's Chopin Variations, Aradhna Live in Concert, and many more. He has also contributed his engineering talent to the new Lore series airing on Amazon. My visit with Stephen was exciting for me since I was looking forward to meeting one of the integral pieces to so many beautiful projects I have been a fan of over the years. Stephen Lee Price has a way of helping instruments and vocals sound so big yet intimate. I particularly love his work on percussion and strings. Listen to the Songs of Water selections on his website (in the discography section) and you will hear precisely what I mean. Interactions such as those like my time with Stephen Lee Price is what my life has been about more and more these days. I have found over the years that technical know how, trade secrets, and networking are all important to the development of a professional in any industry, however for me just as important is getting to know the person and hence the personality behind genius. Listening, and genuine conversation through honest curiosity of discovering someone else's story often reveals answers to questions you didn't know to ask. I am not sure how much technical specifics I learned with my consultation with Stephen, however I sure did learn a ton about making a solid recording. For me the learning adventure never ends. Thanks Stephen!
Moving into this past summer; the photo above captures me playing a hybrid drum kit (yes that is a vintage suitcase I am playing as the kick drum. I currently have about a dozen of them I will be repurposing as kick/bass drums for sale) with Dan Rush and 7North. 7North is a band I play percussion for. Dan Rush fronts this incredible and energetic band based out of Pinehurst, NC. In the photo above we were performing at the Pinehurst Resort Country Club Pool cabana. It was a lively two hour set full of blues rock and pop. I look forward to playing with Dan Rush and 7North again soon! Local events (in the town I live in) have been rare for me over the last couple years however I am looking forward to hopefully changing that. If you are looking for an energy filled, family friendly live blues rock, country, and pop band with positive energy then Dan Rush & 7North is your band!
This summer I have been working with Eryn Jones Fuson on her upcoming indie folk album in my studio here in North Carolina. There have been some beautiful and amazing moments that I have been privileged to experience. On one particular song, Eryn's parents traveled from Tennessee in order for her father to track vocals on a song that he wrote many years ago that will be included on the album. What an honor to be a part of such a beautiful and landmark moment for this family and all who will be blessed by the song. Eryn's project Trail of White will be released this December. I will post more about it in an upcoming blog. In the meantime you can learn more about Eryn at her website www.erynjones.com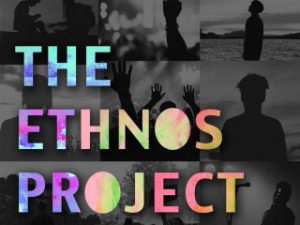 The Ethnos Project is a compilation of worship songs in different languages from around the world including different music styles influenced by their cultural and geographical locations. I had the privilege of tracking percussion on several of the songs for the third volume. I truly enjoyed being a part of the second volume a couple years ago and this time around was no different. All of the songs are beautifully arranged and produced by executive producer Eric Lige (out of San Diego, California). Of course, a project worthy of any substantial accolade does not exist without the efforts of a support system and those adding their efforts/skills. The Ethnos Project has just that; an effective and amazing team. Actually it is more fitting to say that the Ethnos Project (Volumes) is a team. In fact, although I mentioned Eric Lige, he himself refers to "we" when speaking of the Ethnos Project. Anytime I can be a part of a project that employs a team of like minded worshippers, and talented musicians with individual sensibilities all from diverse backgrounds is a bonus in my book. All of this being said The Ethnos Project Volume 3 was additionally produced by music director Vahagn Stepanyan (Armenia 🇦🇲 ), Andy De Los Santos (USA 🇺🇸 ), and mixed by Alen Konakoglu (Turkey 🇹🇷 ). The Ethnos Project Volume 3 is truly an international project including artists and songs from five continents. The album will be released this January and available for can be preorder for the next week or so at https://www.indiegogo.com/projects/the-ethnos-project-volume-3-music-diversity#/
I will write more about the Ethnos Project in detail in an upcoming blog.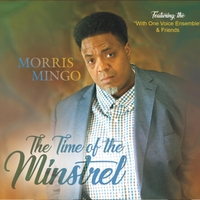 Morris Mingo is an accomplished musician out of Cincinnati, Ohio that has toured with award winning artists and recorded on Grammy nominated albums. A few months back Morris reached out to me about recording congas and various other percussion on a couple songs for his Gospel project The Time of the Minstrel. Morris's album includes some of the finest musicians in the Gospel arena and beyond. Such artists include Gospel recording artist Darwin Hobbs, Drummer and producer Aaron Spears (Usher, Israel Houghton and many more), and many more. The list is quite extensive and overall the album is a beautiful compilation of purposeful songs. I will also write more about Morris Mingo's album in an upcoming album very soon.
It has been a full year. I am overwhelmingly blessed and excited for more beautiful things to come; not just events or accolades but the journey of life and the relationships that I am honored to be a part of.
William